Tom Thumb Nursery take pride in providing unique learning programmes for children that is based on their interest both at home and at the nursery. When your child enrols at the nursery we will involve you to fill in our form which tells us all about your child. This will help us asses your child's stages of development.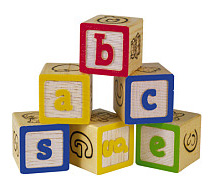 There are seven areas of the EYFS which covers Prime and Specific areas of learning and development. All areas of learning and development are important and interconnected but the there are three areas that are particularly important for children's curiosity and enthusiasm for their learning. These three areas, the Prime areas are:
• Communication and language
• Physical development
• Personal, social and emotional development.

Our educational programmes support children in four specific areas, through which the three prime areas and strengthened and applied. The specific areas are:
• Mathematics
• Literacy
• Understanding of the world
• Expressive arts and designs

Each child at Tom Thumb Nursery is allocated a Key person who will build a relationship with the Child and Parent.

Tom Thumb Nursery provides children with variety of experiences that extends their learning thorough challenging and stimulating activities all which are recorded in their individual Learning Journals which is shared with you regularly. We encourage children to behave, respect each other, value their opinions and share ideas.

The delivery of our curriculum is not just geared to indoors but extends to outdoors and this is enhanced by bringing the indoor learning to outdoors. Our large garden gives children the opportunity to explore and investigate with confident.